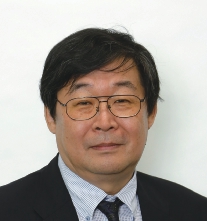 Prof. Kimihisa ITO (Physical Chemistry of Materials) 
●Education
1978 B. Eng., University of Tokyo
1980 M. Eng., University of Tokyo
1983 Dr. Eng., University of Tokyo

●Carrier
1983-1991 Research Associate, Tohoku University
1986-1988 Carnegie-Mellon University, postdoctral fellow
1991-1996 Associate Professor, Waseda University
1996- Professor, Waseda University

●Research
Research on physical chemistry of materials aims to explore various properties of materials by physico-chemical methods and develop new ecological production processes of materials such as metals (especially iron and steel), glass, and cement. Experimental and theoretical approaches are employed to solve the problems with the help of numerical simulations.